Welcome to Ambulatory Oral Surgery & Anesthesiology
My name is Dr. Steven A. Kollander and I would like to warmly welcome you to my website. My practice, Ambulatory Oral Surgery & Anesthesiology is limited to oral surgery, implants and anesthesiology. My goal is to make tooth extractions, wisdom tooth impactions, implants, and all other oral surgery anxiety and pain free.

My practice has been located in the heart of Ridgewood for over 22 years. We are conveniently located near the B13, B20, Q22 and the Q-39 Bus lines as well as near the L & M train line.

What Makes Us Unique
At my practice we pride ourselves on providing our patients with the highest quality oral surgery care. In our office you will be served by my friendly, experienced staff. We use the highest quality dental materials and exercise the strictest infection control measures to provide a clean and healthy environment for our patients. We value your time as much as our own so we strictly adhere to scheduled appointment times.

We look forward to meeting you in person and invite you to come to our oral surgery office in Ridgewood, Queens, NY to have the surgical care that you require in a comfortable and friendly atmosphere.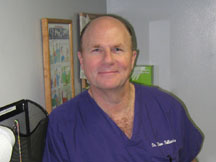 Dr. Steven Kollander
Dr. Steven A. Kollander graduated from New York University College of Dentistry in 1980. After completing his residency at The Mount Sinai Hospital, Dr. Kollander has been serving the needs of patients in Ridgewood and the surrounding areas for over 22 years. When not in the office, Dr. Kollander loves spending time with his kids, whitewater rafting and practicing martial arts.
Dr. Kollander was recently awarded fellowship in the International Congress of Oral Implantologists.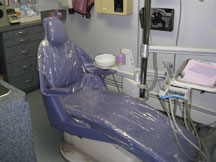 Our Philosophy
Our experienced and friendly staff is dedicated to caring for you and your entire family's oral surgery needs. We take the time to create a personalized treatment for each patient and we offer a wide range of services. It is our goal to make your visit with us as comfortable and pain and anxiety free as possible.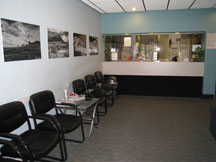 All major dental (PPO) insurance carriers and many medical insurance carriers (e.g., for removal of impacted teeth): click here for a partial list
Most union dental insurance plans
Most managed care plans
Workmens' compensation and no-fault
All major credit cards are accepted
Please call our helpful office staff to confirm that your coverage is accepted
Our Services Include
Dental Implants
Wisdom Tooth Extractions
General Anesthesia
Sinus Lifts
Cyst/Abscess Removal